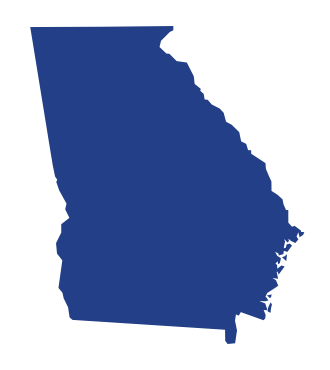 The State of Georgia enjoys some great inland lakes. Lake Lanier, Oconee, Burton, Hartwell, Rabun, and Seminole are all measured in square MILES, not acres. It would seem that everyone could get along on lakes of that size. Sadly not so.
Georgia inland waters are seen as sovereign waters of that state. Simply said, all the inland waters of the state belong to the citizens of Georgia. The ultimate say in the use of those waterways is the Georgia Dept. of Natural Resources. We understand that Georgia Power has a huge voice in this process, but it ultimately comes down on Georgia DNR to rule on use on Georgia lakes.
Most of these lakes, if not all, are public. But local groups of lakefront property owners can threaten your right to enjoy these public waters.
We are seeing strong resistance against wakesurfing and ballasted boats on Georgia waterways and are working together to preserve access to these lakes we love.
---
What is happening on Georgia lakes?
Lake Rabun
A small but vocal group of residents is pushing to restrict or ban ballasted boats. Families for Boating hosted the first Wake Responsibly Seminar on August 4th at Watersports Central.
Lake Lanier
Hosting a Georgia Legislative Caucus meeting on August 25th. Again, a small but very vocal group of homeowners are working to restrict or ban ballasted boats. Families for Boating will have representatives at this meeting as well. Contact Tyler Nicholes from Watersports Central to get additional information on this meeting.
---
We need your help!
Local support and action is critical to preserving access to these waterways. The residents and neighbors in the area, who know and love these lakes and rivers, are our best advocates for preventing unnecessary and damaging regulations.
These new restrictions and bans are often coordinated in secret, preventing adequate discussion or presentation of data, putting us at a disadvantage. So the need for robust local support when we are made aware of these proposals is key to defending and protecting our waterways.
How to get involved
There are many ways to participate and help our cause. First, reach out to your local Families for Boating representative for the latest information on current initiatives.
Attendance at various local gatherings and county commissioner meetings is important for showing support for boating and towed water sports, as well as keeping informed on the status of new regulations and restrictions.
Finally, and most importantly — Getting the word out! Tell your friends, family and neighbors about these proposals and encourage them to participate more so the local elected officials understand the impact of these initiatives.
We have many documents and instructions in our Resources section that can help get your local group organized and ready to speak up.
---
Get in touch with us